September 21, 2021
Rosa Castellanos
Rosa Castellanos was a freed slave, medic and soldier in the Ten Years' War, Cuba's first fight for independence and a bid to abolish slavery. At the onset of the war in 1868, Castellanos used her knowledge of native medicinal herbs to treat injured soldiers. As the fighting intensified, Castellanos and her husband (also a former slave) built a life-saving field hospital. She was also known to charge into combat with a machete in hand and later a rifle. The war ended in a truce in 1878, but in 1895, a second war for independence ignited. Castellanos directed the Santa Rosa field hospital as a newly-appointed captain of the medical corps. Her contributions to Cuban independence are commemorated today with a bronze statue, in her hometown of Bayamo.
September 20, 2021
Carlota
Carlota is remembered for her part in leading a slave revolt in colonial Cuba. Not much is known about her life other than the fact that she was a Yoruba woman who was kidnapped from her West African home and subjected to a life of slavery in the sugar plantation of Triunvirato. The rebellion started when Carlota burned down the slave master's home and the sugar mill. With the slaves liberated, Carlota and fellow leaders of the uprising communicated their plans of rebellion to nearby plantations through drums. These messages worked and by the end of the uprising, five sugar plantations, along with a host of coffee farms and cattle ranches, rebelled. Carlota died in combat in 1844. Cuban revolutionaries of the 1960s drew inspiration from the Yoruba warrior. A military mission to support an Angolan liberation movement was named after her.
September 19, 2021
Cuba Women's Heroes
Pilar Jorge de Tella
The 1901 Constitution of Cuba, adopted after the island secured independence from Spain, blocked women from the right to vote. By the 1920s, a mass movement of feminists had formed to fight for their rights. Pilar Jorge de Tella emerged as a leader. She co-founded one of the most influential organizations of the time, the Feminine Club and National Women's Congress—the meeting of various feminist groups to debate strategy and policies. Jorge de Tella took controversial political stances. She supported universal suffrage, access to birth control, education, child care and better labor conditions as well as protections for children born out of wedlock. While some of these positions upset conservative women, feminists eventually rallied around suffrage and won the right to vote in 1934.
September 18, 2021
Cuba's Women Heroes
In Cuba, most people know the stories of Fidel Castro and Ernesto "Che" Guevara. The two late commanders changed the course of Cuban history on January 1, 1959 when they triumphantly entered the capital city of Havana victorious from the war against the Fulgencio Batista regime. On that day, Castro and Guevara were celebrated as heroes by the thousands of Cubans that welcomed the pair in the streets.
But what would have been of these men without the support of the Marianas, a small platoon of women who fought on the frontlines and protected Castro on the battlefield? Without women, the revolution would have been impossible; yet, these historic victories are often accredited exclusively to a handful of men. In the war for independence from Spain—a struggle that spanned three decades—female patriots called mambisas supported the cause as nurses, arms smugglers, propaganda authors and even soldiers.
Revolutionary thinker José Martí once wrote: "It's easy to be heroes with women such as these."
The Cuban women Martí speaks of were heroes as well—and there were many of them throughout Cuban history. In contrast to other countries, where information on historical women figures can be sparse, the stories of valiant women in Cuban history are a lot easier to find and access. There are many women who participated in the fight for independence, the suffragist movement and the Cuban Revolution. This introductory compilation includes 12 women who stood out throughout history for their admirable bravery, exceptional talent, visionary ideas and the impact they left on Cuban society and beyond. Over the next 12 days, we will inroduce you to many of the women heroes who never get the proper attention.
September 17, 2021
Another Cuban Hero
Each time I watch footage of the rioters who attacked the capital on January 6 — or of the 440 arrested since then — I do not see the armed, enraged and emboldened insurrectionists as much as I envision their children, spouses, parents and siblings, all of whom will live with the consequences of their choices as surely as the actors themselves.
As the daughter of an extremist, I should know. At 58, my life continues to be shaped by my father's actions, taken decades ago in the name of patriotism and freedom, and by the direction of powerful and seemingly unbeatable ideologues.
When my parents fled Castro's Cuba in 1959, for Miami, they believed their exile was temporary. In the summer of that year, the CIA began recruiting thousands of Cuban exiles, my father among them, to overthrow Fidel Castro's communist regime. These young revolutionaries were from all walks of life, grasping at a chance to do something heroic and noble. For my father, that promise was intoxicating and unshakeable.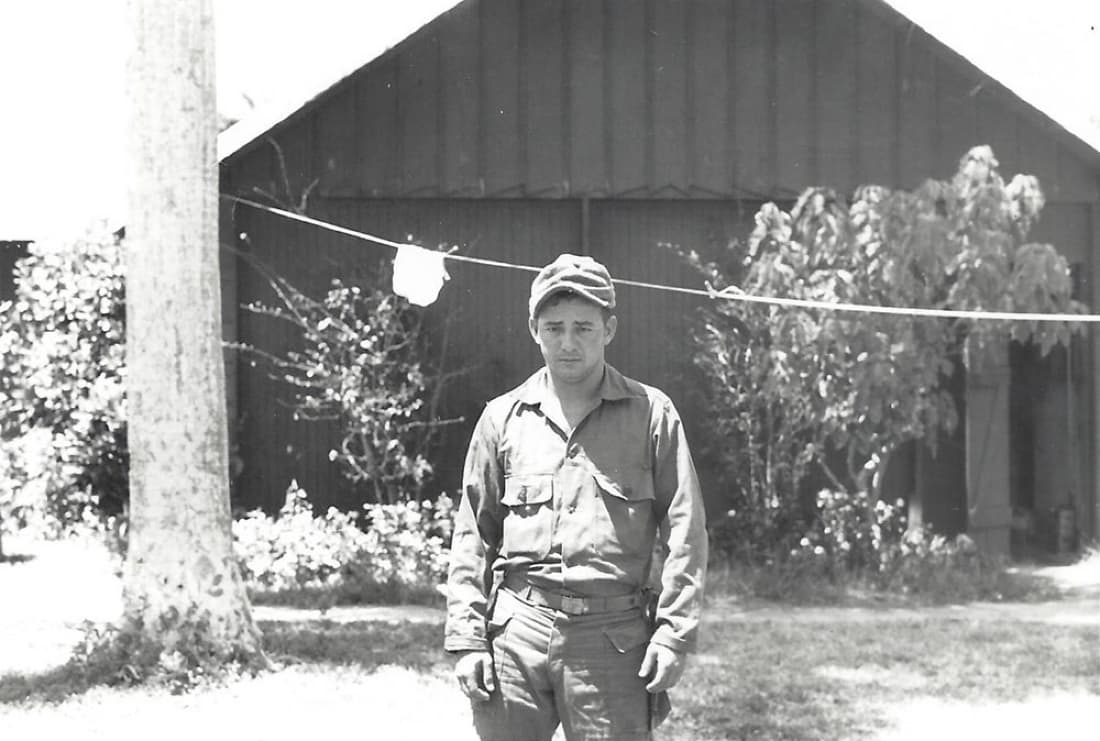 Early on the morning of April 17, 1961, thousands of Cuban exiles, financed and directed by the U.S. government, landed at the Bay of Pigs in Cuba. The three-day invasion did not go well. At the last minute, the Kennedy administration refused to supply the proper air support or U.S. troops as promised.
After the short war ended, and the Cuban exiles went home to their families, my father remained an unwavering soldier, isolated in his battle to destroy Castro long after the Americans forgot what they had started. I was born after the failed invasion and grew up in the hazy illusion that my father was exceptionally virtuous for refusing to give up his ideologies, even at the expense of his wife and children.
For many years, the U.S. government kept him in their inner circle, stoking his rage and need for vindication. But then, when the political winds shifted, and they no longer needed him, they threw him to the curb. Once discarded, my father joined several extremist Nationalist groups with the mission to assassinate Castro, and according to my father, defeat the Red Tyranny.
What began in 1959, as a righteous call to action to eliminate the threat of communism in the Western Hemisphere, launched in my father a life-long obsession to free Cuba at all costs.
When did my father cross the line from being a patriot to being a mercenary?
Growing up in his orbit had its upsides. He was charismatic, competitive, charming, athletic and generous to strangers. But he could also be violent, absent for long periods, inconsistent as a provider and deeply paranoid. I learned early to keep secrets, trust no one and believe that people were either good or bad based on political ideology alone.
As a psychologist, now, I am reminded often of Maslow's hierarchy of needs and a human's desire for safety and food, as well as a need for belonging and self-actualization. Maybe my father had needs that were met when he became part of what he felt was a critical mission to free his homeland, and found his identity as a freedom fighter.
But what, then, after the Bay of Pigs? What, then, after the Capitol riot?
When did my father cross the line from being a patriot to being a mercenary? I know from the literature, and my work with clients, that one's vulnerability to having extremist beliefs or being radicalized lies in the belief that: 1) an injustice has occurred, 2) you are part of something greater than yourself, and 3) you are necessary.
It was hard for me to estrange myself from my father, but when I became a parent at age 36, the fear of his increasingly radical beliefs made it necessary. His ideas were absolute — free Cuba or die.
Our Response:
So many stories like this. Cuba is a beautiful story of a strong people surviving. I wish the U.S. would get off its high horse and recognize its true friends, not socialists but freedom fighting heroes.
September 16, 2021
Just as we lost 13 of our finest helping Americans and SIV;s escape Afghanistan, the media, cleverly, changes the topic to vaccinations, masks, quarantines, vaccinated vs. unvaccinated and anything else but embarrass the current left-wing socialist administration. The same format works for Cuba. We had the most significant protests in over 50 years. Yet, as soon as Afghanistan hit, Cuba was old news and everyone dropped out. It all adds up to never giving Cuba the attention it needs from the United States.
Another protest might get a few days attention, and now Cuba Wins has followers in 26 states. But, no matter how large we build that data base, the only way Cuba will become free will be if the US supports the overthrow of the current socialist Government. We are sending weekly notices to the White House giving them reasons to free Cuba. Hopefully, in all the chaos, they take one of those massages and act on it.
September 15, 2021
From the UK Daily Mail - Spies, Spies and More Spies
A CIA spy who infiltrated Fidel Castro's jungle camp before the communist leader rose to power in Cuba claimed the Agency passed on the opportunity to plant a mole permanently in his inner circle, a decision with historic repercussions that led the US to the brink of a deadly confrontation with the Soviet Union.
Secret documents have revealed how Ross Lester Crozier managed to build a rapport with Castro and his right hand, Ernesto 'Che' Guevara, during his time undercover in Cuba in the 1950s.
Crozier visited the camp where Castro was hiding out as he plotted his overthrow of US-backed dictator Fulgencio Batista in 1958.
He struck a deal with Castro to provide the revolutionary with an American helicopter and pilot, offering the US government an opportunity to infiltrate the inner circle more permanently.
Crozier relayed details of his conversations with Castro to the CIA, but officials never followed through, according to internal memos.
Castro would go on to successfully overthrow Batista in 1959 before aligning with the Soviet Union the following year.
In 1961, the US launched its failed attempted to oust Castro with the Bay of Pigs invasion, which only strengthened Castro's leadership and his administration's ties with the Soviet Union, setting the stage for the Cuban Missile Crisis in 1962.
Crozier died in obscurity in 2000, but details of his work in Cuba began to emerge nearly 5 decades later in unsealed documents compiled in a USA Today .
He was stationed in Cuba from 1954 to 1958, at a time when the nation was wracked with civil unrest aimed at brutal dictator and US ally Batista.
He embedded himself within the University of Havana, cultivating students as informants while radical student movements against Batista ramped up. Castro, a Havana law graduate, became one of Batista's most effective adversaries through the July 26th Movement, which he created with his brother Raúl and Guevara.
The university was shuttered in 1956 amid mounting violence in the Cuban capital following the attempted assassination of Castro by Batista, who was notorious for putting out hits on his rivals.
The CIA then gave Crozier a new cover as representative for a fictional economic research firm, Public Surveys Institute, and he continued gathering information through that role and as a freelance journalist.
Crozier gained unprecedented access to Castro in March of 1958 after having been introduced to a provincial leader of the July 26th Movement.
He was invited to Castro's jungle hideout in eastern Cuba, where he spent two weeks building a rapport with Castro and Guevara and photographing them.
During his stay, Crozier offered to provide Castro with a $25,000 helicopter from the US, along with an American pilot.
Despite his strong distrust of the US, Castro entertained the idea of accepting the helicopter Crozier was claiming to have access to.
Crozier relayed the discussions to the CIA, but the agency never followed through, the spy claimed in an internal memo two years later.
In the memo, Crozier said that a helicopter, along with a pilot spy, would have given the CIA 'penetration inside the Castro inner-circle'. It is unclear why the CIA never followed through.
As he was on his way back to Havana from Castro's camp, Crozier came under threat from Batista patrols who were targeting anyone suspected of helping the revolution leader.
Crozier was promptly flown back to Washington at the CIA's request.
The agency's second in command wrote Crozier a commendation for his mission, and nominated the spy for an 'intelligence star' for courage.
Two years later in 1960, Crozier was assigned to mentor a group of student protesters who had fled Cuba for Florida, just 90 miles north. The students called themselves Directorio Revolucionario Estudiantil (DRE).
Crozier settled in Miami under the alias Roger Fox and set out training the DRE agents to prepare them to help carry out President Dwight Eisenhower's covert plan to oust Castro.
Some 1,400 CIA trained DRE agents were dispatched to Cuba in February 1961, where they awaited news about the US invasion scheduled for September.
They received no advance warning when the invasion at the Bay of Pigs was executed months early in April, resulting in the death of nearly all 1,400.
In the wake of the failed invasion, recently-inaugurated President John F Kennedy began to escalate the secret war.
Crozier continued his work with exiles in Miami and Havana, who in 1962 discovered that the Soviet Union had installed missiles on the island.
On October 22, 1961, President Kennedy addressed the nation, revealing the nuclear threat and vowing to go to war if the missiles were not removed and returned to the USSR.
The US and USSR ultimately reached an agreement and the Cuban Missile Crisis ended without serious consequences.
In the wake of the crisis, tensions mounted between the CIA and DRE.
He was ultimately removed as the chief liaison with the DRE and replaced with another officer with closer ties to the CIA. Crozier was then put on leave from the CIA in August of 1963, and was removed permanently three months later.
He went on to find a job as a postal inspector in Washington, DC, using a fake resume provided to him by the CIA.
Crozier's daughter, Lilliam Crozier Moore, spoke to USA Today about the revelations in the secret documents that have trickled out over the past two years.
She said he first revealed that he was a spy when she was about 16 years old circa 1969, but said she didn't know much about what his work entailed until she recently reviewed the documents.
'I'm tying together these CIA files that are like Swiss cheese and my memory from before I was 10 years old,' Moore said. 'And it's not very easy.
Our Response:
We will have many instances about how the U.S. tried, unsuccessfully, to take down the Castro regime. It continues to be a failure of American leadership that the Cuban people, today, are still not free.
September 14, 2021
National Liberation Day - January 1, Removal of Batista
In March 1952, Fulgencio Batista had led a military coup in Cuba, installing himself as president, supported financially and militarily by the United States of America. Under his dictatorship, Batista revoked most political liberties, including the right to strike.
Fidel Castro was a lawyer with strong communist views. He had participated in the elections that were cancelled due to Batista's coup. Castro viewed Batista as an oppressive dictator in the pocket of the US and had begun training rebels with the aim of removing Batista.
In 1955, Castro was exiled to Mexico for his involvement in the failed July 1953 rebellion. In 1956, Castro returned and from his base in the Sierra Maestra mountains, he began a guerrilla war, aided by Che Guevara.
While not winning any decisive victories, the tide was clearly turning against Batista and the Americans, unable to persuade Batista to leave voluntarily, withdrew military support in 1958.
An emboldened Castro then led his 9,000-strong guerrilla army into Havana on January 1st 1959. Batista fled to the Dominican Republic, before eventually finding exile in Portugal.
Fidel Castro then became prime minister, with his brother, Raul, as his deputy and Guevara as his third in command.
Our Response:
It all started so simply. Had the Dictator Batista resigned from office and new elections taken place, Castro would never have had the backing of the Cuban people. Fate always plays a role.
September 13, 2021
US Politics and Castro
When Fidel Castro spoke at Abyssinian Baptist Church in New York City in 1995, he was welcomed by cheers from a crowd of 1,300 and a hug from Harlem's Democratic congressman, Charles Rangel.
"We have one of the great leaders of the world with us today," said the church's pastor, the Rev. Calvin Butts, who was then interrupted by more cheers.
The Rev. Raphael Warnock, then the youth pastor at Abyssinian, was not on the dais.
But 25 years later, his connection to the church was injected into a Jan. 5 election that would help determine which party controlled the U.S. Senate.
Warnock, now pastor of the Atlanta church where the Rev. Martin Luther King Jr. once preached, was the Democratic challenger to Sen. Kelly Loeffler, R-Ga. With a guilt-by-association attack, Loeffler made this claim in a Nov. 10 tweet:
"@ReverendWarnock celebrated Fidel Castro & welcomed him to his church. It's another example of what we've been saying all along: He's the most dangerous and radical candidate in America."
Our Response:
Loeffler lost. Warnock won. Do you understand the implications for both America and Cuba?
September 12, 2021
Castro and 9/11
In an essay read by a Cuban television presenter on a Tuesday night just before 9/11, Cuba's leader, Fidel Castro continued his onslaught on the United States and encouraged more conspiracy theories. Castro said the Pentagon was hit by a rocket, not a plane, because no traces were found of its passengers.
"Today one knows there was deliberate misinformation," wrote Castro, who has not appeared in public since July of 2006 when life-threatening surgery for a secret illness forced him to hand over power to his brother Raul Castro.
"Studying the impact of planes, similar to those that hit the Twin Towers, that had accidentally fallen on densely populated cities, one concludes that it was not a plane that crashed into the Pentagon," Castro said.
"Only a projectile could have caused the geometrically round hole that allegedly was made by the plane," he said.
"We were fooled like the rest of the planet's inhabitants," he wrote.
Castro said the truth behind the September 11 attacks with hijacked planes that killed nearly 3,000 people will probably never be known.
Castro's 4,256-word essay made no mention of Osama bin Laden and his militant Islamist al Qaeda network behind the attacks on New York's World Trade Center and Washington.
Castro, who was the target of CIA assassination plots after his 1959 revolution, said Cuba tipped off U.S. security services in 1984 about a plan to kill then President Ronald Reagan while he campaigned for re-election in North Carolina.
The information provided by Cuba led to the arrest of a group of would-be assassins and foiled the plot, he wrote.
Our Response:
Castro was single-minded in his hatred of America and never stopped to his dying breath.
September 11, 2021
Still Showing Support
This is a typical day for those who are still fighting for Cuba ot be free. The more insane the news becomes in the United States, the less attention is paid to Cuba and that will result in only delays and back to normal for Cuba, after all they have been through.
So, from the Miami Herald, a small group of protesters met Friday morning at a marina behind Bayside before they headed toward Cuba.
The group left shortly before 8 a.m., and will stop in Key West to refuel before making their way toward the island.
The protesters who planned the event want to show their support for the Cuban people who are going through a humanitarian crisis. They want to show their solidarity with the thousands of Cubans who continue to protest on the island, calling for an end to the decades-old communist regime.
"It's super important because I'm Cuban. You know, I left when I was 13 years old, so it's super important and just like all of them, supporting my family, supporting, you know, the people in Cuba," one boater said while pointing to the other boaters who had gathered.
The group isn't trying to take anything to the island, but are doing this strictly to show support for people in Cuba.
"We want the Cuban community to see us and see that we're there to help them out," Osdany Veloz said.
Her mother says Cintra Garcia remains detained in a women's prison in Santa Clara, charged with disrespect of authorities, epidemic spread, public disorder and inciting others to protest.
Reports continue to come out of Cuba that protesters are being sentenced to jail without just trials.
Cintra Garcia's mother said she has no words to express her pain as her 20-year-old daughter is now awaiting trial simply for protesting the government.
She's calling on the international community to speak up on behalf of all the young people in Cuba who will be unjustly prosecuted.
In her video, Cintra Garcia said if anything happens to her, she blames the Cuban government.
"I was born in Cuba and my family is Cuba and I just hurt for the Cuban people," explained Luis Machado of SOS Cuba Flotilla. "I just want to help get their message out there."
Everybody is trying something different, a different way of getting to the media, and this is the other way to get to the media. We need to be heard, the Cuban people need to be heard," he added.
Meanwhile, the U.S. Coast Guard will be checking the South Florida protesters' boats by air and water, but will not be escorting them toward the island.
"We are not escorting folks and we have had zero permits submitted for anyone to cross into Cuban territorial waters," Petty Officer Nicole Groll, of the U.S. Coast Guard, told Local 10 News. "So essentially, these folks are going boating, and they're going boating together and from what I understand (it's) a small group, and if they go into international waters, that's up to them. As long as they do not cross into Cuban territorial waters, nothing they are doing is illegal."
The group plans to stay on idle surrounding the island and at sunset, they will light up the sky with Chinese lanterns, fireworks and flares to let the island nation know they're in support of their cause.
They're gonna physically see the fireworks, they're going to physically see the boats there, so I think it's going to be something that is very strong and very powerful for them," Veloz said.
Groll said the Coast Guard is urging the boaters to save their flares for an emergency situation.
Coast Guard volunteer, Jim Gillernan, inspected the boats before they headed out.
"Where these boats are going is into the straits of Florida, and those folks that have been into the straits of Florida know the straits of Florida can be a pretty treacherous body of water pretty quickly," said Gillernan.
The Coast Guard will monitor their voyage and will be on stand-by in case of an emergency.
"Once we get to international waters, we're going to wait until the sun goes down to be able to launch some flares, some fireworks, and be seen," Veloz added.
An avid boater told Local 10 News Miami that it takes four to five hours to get from Miami to Key West by boat, and then, depending on the boat, about four hours or more to get from Key West to Cuba.
The group expects to arrive 15 nautical miles outside of Havana by 5:30 p.m. and will head back to Key West at sunset.
"My message to the Cuban people is to stay strong, keep fighting for your rights and Cuba libre hopefully soon," Veloz said.
Machado added, "Family members came here on a raft. You know, the least we could do, we've waited for a perfectly calm day."
"We're here to keep them fighting because if you guys stop reporting, this it's all going to go away, and they're going to win, and that's sad, really sad," he said.
September 10, 2021
Political Lies
We have now found that the Taliban was holding hostages in Afghanistan. The lies that the Current administration has told, are so obvious that they can no longer be hidden. Governments, at times, have to lie and withhold information. They do this so the enemy does not see what they are doing. But when the lies are being told to cover up political mistakes, that is another story and quite unacceptable.
In over 60 years, how many political lies have been told about Cuba? How many times could we have helped our neighbors and didn't? Time to openly talk about what we should be doing. It is obvious. Cuba should be free, and there are no more excuses for this not happening.
September 9, 2021
Fidel Castro - Part 6
When the Soviet bloc collapsed in 1991, it seemed Castro's communist rule would not survive.
Cubans endured prolonged power cuts and shortages of food and basics such as soap. Ever stubborn, Castro implored them to endure the "special period" for the sake of the revolution.
He undertook some reforms, allowing foreign investment and mass tourism from Canada and Europe, and tapping exile dollars by allowing Cubans more contact with their relatives abroad.
He also let the most disgruntled leave in a chaotic exodus of makeshift boats that forced U.S. President Bill Clinton to agree to more orderly migration.
Castro was quick to see a potential ally in late Venezuelan leader Hugo Chavez and courted him well before he won power. When Chavez took office in 1998, Castro had a new source of cheap oil, providing a huge boost to Cuba's economy.
Little was known about Castro's personal life but even among his fiercest critics, few accused him of using power for personal gain. His tastes tended toward the ascetic.
He lived in a compound in western Havana and had nine children with five women, including five sons with his common-law wife Dalia Soto del Valle, who lived with Castro at the end.
His eldest son, Fidel Castro Diaz-Balart, is a Soviet-trained nuclear scientist from the Cuban leader's only acknowledged marriage. Daughter Alina Fernandez, whose mother was a Havana socialite who Castro had an affair with while underground in the 1950s, escaped from Cuba disguised as a tourist in 1993 and is a vocal critic of her father.
In one of two documentaries about him, U.S. director Oliver Stone suggested to Castro that he was a "caudillo," or Latin American strongman.
Castro, who always prickled at suggestions of cruelty, rejected the term. "I am a kind of spiritual leader," he said.
Our Response:
Fidel Castro was both a strongman and a spiritual leader. He had unique talents. It's time to move on from Castro and all the evil he has brought to Cuba and the world. A free Cuba is required now, not later, not tomorrow, but now.
September 8, 2021
Fidel Castro - Part 5
In a country that was prosperous by Latin American standards but driven by inequality and illiteracy and with an unsavory reputation as a brothel and gambling-rich playground for Americans, Castro sought to build a socialist society.
His government trained thousands of doctors and provided free schooling, changes that have endured well into the 21st century, even as the state's role in the economy was reduced in recent years.
The gains came, however, at a considerable cost to personal freedoms.
Throughout, Castro was a mentor to left-wing leaders and a friend to intellectuals such as Nobel laureate Gabriel Garcia Marquez, although others abandoned him in horror.
He helped Marxist guerrillas and revolutionary governments around the world, sending troops to Angola in the 1970s to support a left-wing government over the initial objections of Moscow.
Cuba helped defeat South African insurgents in Angola and win Namibia's independence from South Africa in 1990, adding pressure on the apartheid regime.
After Nelson Mandela was freed from prison in 1990, he repeatedly thanked Castro. The Cuban leader was also a hero to Sandinista rebels who took power in Nicaragua in 1979.
Our Response:
Fidel Castro was a Socialist monster who hated the United States. The harm he did worldwide from his safe haven in Cuba, is immeasurable.
September 7, 2021
Fidel Castro - Part 4
Washington viewed Castro as a potential enemy even before his rebel army forced Batista to flee Cuba on New Year's Day, 1959.
It took just two years for the relationship to unravel as Castro nationalized swaths of the economy and introduced a broad agrarian reform. Thousands escaped the island, starting what became a bitter bulwark of opposition in Florida.
In April 1961, when his military crushed a CIA-backed invasion by Cuban exiles at the Bay of Pigs, he declared Cuba socialist and allied himself with the Soviet Union.
Moscow put nuclear missiles on the island in 1962, touching off a 13-day superpower showdown known as the Cuban Missile Crisis.
In an Oct. 26 cable to Soviet leader Nikita Khrushchev, Castro seemed convinced the Americans would invade Cuba and suggested the Soviets "eliminate this danger" with an act of "legitimate self defense."
Khrushchev felt Castro was advocating a pre-emptive nuclear strike and rejected it, telling him he was satisfied with U.S. President John F. Kennedy's pledge not to invade.
The Soviets withdrew the missiles and Washington secretly agreed to remove its nuclear missiles from Turkey, ending the crisis.
The United States imposed its trade embargo on Cuba in 1962 and the CIA admitted trying to kill Castro in the early years of his rule.
Plots or plot ideas included trying to get Castro to smoke a poisoned cigar and taking advantage of his love of diving with an exploding seashell, or poisoning a diving suit.
Castro reveled in his status as an elusive target.
"I'm really happy to reach 80. I never expected it, not least having a neighbor - the greatest power in the world - trying to kill me every day," he said at a 2006 summit in Argentina, where crowds greeted him like a rock star.
While the embargo was economically devastating, it allowed Castro to shift blame for chronic economic problems away from the system he built and onto the United States.
He cast the fight as a David-and-Goliath story.
Philip Bonsal, U.S. ambassador to Cuba in 1959, later described Castro as a "phenomenally gifted, erratic and unscrupulous autocrat who 'freed his country from American imperialism' only to reduce it to a satellite of Moscow."
Our Response:
If we were such a strong country, why didn't we take Castro out tens of years before this. Our political leaders are responsible for Cuba not being a free country today.
September 6, 2021
Fidel Castro - Part 3
Born on Aug. 13, 1926, Castro grew up as a privileged son on his father's plantation in the eastern village of Biran, where his playmates were children of impoverished workers living in thatched huts with dirt floors. He said the economic injustice he witnessed there inspired a lifelong sympathy for the poor.
He attended the Jesuit-run Belen School in the capital and then studied law at the University of Havana, plunging into the violent politics of the time and starting his drift leftward.
Long-winded, intolerant and – unusually for a Cuban - awkward on the dance floor, he was not embraced by his fellow students at first but eventually emerged as a leader.
He took part in an aborted 1947 plan to overthrow Dominican Republic dictator Rafael Leonidas Trujillo and was at a youth conference in Colombia when riots broke out and some 2,000 people died.
After law school, he decided to run for Congress in 1952. When Batista staged a coup and halted the elections, Castro began plotting armed rebellion.
In 1953, he led a raid on the Moncada barracks in the eastern city of Santiago de Cuba. Dozens of followers died and he, Raul Castro and others were captured and imprisoned.
"History will absolve me," he declared at his trial.
Pardoned in 1955, he went into exile in Mexico where he met Argentine revolutionary Ernesto "Che" Guevara. Together with Raul, they trained a rebel band that in 1956 returned to Cuba aboard an overcrowded yacht called Granma.
Ambushed at landing by government troops, only 12 of the 82 rebels on board made it to the rugged Sierra Maestra mountains.
Castro denied Batista's claims that he was a communist but decades later he told Spanish journalist Ignacio Ramonet in a book "100 hours with Fidel" that by 1952, "I was already a convinced Marxist-Leninist."
Whatever the evolution of his views on communism, he was determined to throw off American influence in Cuba. When U.S.-supplied aircraft bombed his rebels in 1958, he vowed revenge.
"I have sworn that the Americans will pay very dearly for what they are doing," he said in a letter to close friend and aide Celia Sanchez. "When this war has ended, a much bigger and greater war will start for me, a war I shall launch against them. I realize that this will be my true destiny."
Our Response:
It became obvious that Castro wanted to hurt the United States more than any other single goal. It is beyond me, why we didn't invade Cuba, take him out and give the Cuban people a true chance at freedom. Until Cuba removes Communism, America will be burdened by its proximity. Better act sooner than later.
September 5, 2021
Fidel Castro - Part 2
Known by the militaristic title of "El Comandante," in some ways Castro was always replaying the exhilaration of revolt, exhorting Cubans to fight one battle after another, from confronting U.S. hostility to boosting potato production. He survived numerous assassination attempts and outlasted nine U.S. presidents in power, seizing control of Cuba while Dwight Eisenhower occupied the White House and stepping down during George W. Bush's second term.
Throughout, Castro lectured Cubans. A magnificent orator who instinctively altered his cadence to fit the moment, he re-trod history and delved deep into detail about Cuban independence heroes, plans to "perfect" the revolution and the declared evils of U.S. imperialism. Tall and physically commanding, fastidious in his attire, he often built to a crescendo of indignation, gesturing firmly with long-fingered, well-manicured hands.
"We shall endeavor to be brief," he told the United Nations General Assembly in 1960, then set a record for U.N. speeches by talking for nearly 4-1/2 hours. Castro never allowed statues of him to be erected or streets to be named after him, saying he did not want a cult of personality. Nevertheless, the cult was everywhere. His image and words were posted on billboards and his name was invoked at every public event. Most Cubans, whether for or against him, refer to him simply as "Fidel."
But many Cubans fled his rule as he expropriated businesses and homes and imposed state control over the economy. The long arm of Castro's government reached deep into Cubans' lives and internal dissent was stifled with the assiduous harassment and jailing of opponents who Castro described as mercenaries working for the United States.Economic and political freedoms were constrained and the state controlled everything from the media and ballet companies to doctors' associations and neighborhood watch groups. Before the latest protests, the rapprochement with the United States over the last two years had eased tensions but, given the decades of outright animosity, some Cuban-American groups and political leaders openly rejoiced at Castro's death.
Castro was a night owl. He would keep foreign guests waiting until late at night and then summon them for talks. Even his critics would sometimes find themselves oddly charmed by such encounters. Tad Szulc, a biographer, called him "Cuba's great master of political seduction."
Our Response:
As you get deeper into the articles on Fidel Castro, you will start to understand that Castro was a mesmerizing leader, like all leaders who moved countries to new things. To say that many Cubans weren't won over for many periods by him, would be an error.
September 4, 2021
Fidel Castro - Part 1
The son of a wealthy landowner, Fidel Castro turned his back on a life of privilege to lead a left-wing revolution in Cuba that endured for decades and was shaped by his political cunning, keen sense of destiny and boundless ego.
Castro, who has died at the age of 90, was at once idealistic and pragmatic, sharply intelligent and reckless, charismatic and intolerant.
Critics saw in him a stubborn bully who violated human rights, jailed his critics, banned opposition parties and wrecked Cuba's economy.
Admirers saw a visionary who stood up to U.S. domination of Latin America, brought healthcare and education to the poor, and inspired socialist movements across the world.
Even before leading the 1959 revolution that propelled Cuba toward communism and onto the Cold War stage, Castro saw greatness in himself.
From an early age, he admired history's boldest figures, particularly Alexander the Great, and believed he and his rebels were part of that tradition.
"Men do not shape destiny. Destiny produces the man for the moment," he said in 1959.
Castro toppled the unpopular U.S.-backed dictator Fulgencio Batista by uniting a disparate opposition and outsmarting a bigger, better-equipped Cuban military.
His alliance with the Soviet Union put him at the center of the Cold War, most notably when the 1962 Cuban Missile Crisis took the world to the brink of nuclear war.
He was a global celebrity, his beard, military fatigues and big Cuban cigars making him instantly recognizable.
He owed his prominence in part to geography. Looking to bolster an ally just 90 miles (140 km) from Florida, Moscow helped him build socialism by giving him billions of dollars worth of aid and favorable trade, from oil to tractor parts.
But Castro also mined Cuban nationalism and Latin American pride, stirring resentment of U.S. power and influence.
He managed to preserve his revolution despite constant U.S. hostility even when Cuba reeled from the collapse of the Soviet Union in the early 1990s, showing the vigor of a man who intended to die in office.
Instead, almost killed by a serious intestinal illness, he was forced to step aside in 2006 and he formally handed over to his younger brother, Raul Castro, in 2008.
In his final years, Castro wrote opinion columns for Cuba's state media but was rarely seen. His famously long speeches gave way to silence, at least in public, and comfortable track suits replaced the stiff black boots and crisp military attire.
On Dec. 17, 2014, Raul Castro cut a deal to restore diplomatic ties with the United States. But Fidel Castro offered only lukewarm support, reluctant to back an end of hostilities with his most bitter enemy.
Our Response:
Over the next few days, we hope to educate you on Fidel Castro, what he believed and maybe some insights into the way the Dictator thought and ruled Cuba.
September 3, 2021
Videos Still Show Beatings in Cuba
One of the latest videos shows Cuban police beating a man that was protesting, you hear people screaming in Spanish.
"Do not kill him," as the police walk away, the man lays motionless on the sidewalk.
Since the protest began, police have been going into homes and taking teenagers, forcing them to fight against their own people and families.
On one video, a family begs authorities to let the teenager go. Fighting back, he is taken.
In another video, you see young teenagers put in the front lines, blocking protesters.
Cubans are saying, "don't be afraid." You hear them saying in Spanish, "libérate yourself."
A woman who just arrived in Miami from Cuba said, "It's really bad, but we are hopeful for any sort of help, because there is too much suffering. No medicine, no food. Everyone is in the streets. We need some protection and people need to continue to protest."
And while Cuba remains in the streets, the Government is steadily putting down the force to keep them under control. We cannot let this opportunity go by.
Our Response:
Cuba is lost in the Afghanistan mainstream. We can't let America forget that Cuba is the prize, not Afghanistan!
September 2, 2021
World Freedom Ratings, Cuba is Almost as low as You Can Go
According to World Freedom Ratings, Cuba has a rating of 14. That puts them in the category of Somalia, China, Laos, Eritrea, and other world bastions noted for destroying the lives of their citizens with overwhelming power and force.
Cuba's one-party communist state outlaws political pluralism, bans independent media, suppresses dissent, and severely restricts basic civil liberties. The government continues to dominate the economy despite recent reforms that permit some private-sector activity. The regime's undemocratic character has not changed despite a generational transition in political leadership between 2018 and 2019 that included the introduction of a new constitution.